If you are looking for a replacement engine for your 240 there is a good available source in the 740/940s. The one problem though is that these have a rear mounted distributor rather than in the proper place at the front. So if you want to use one of these engines this is how to swap the intermediate shaft although some early 740s do have the gear drive for the distributor. If you remove the blanking plate and look down the hole you will probably see this: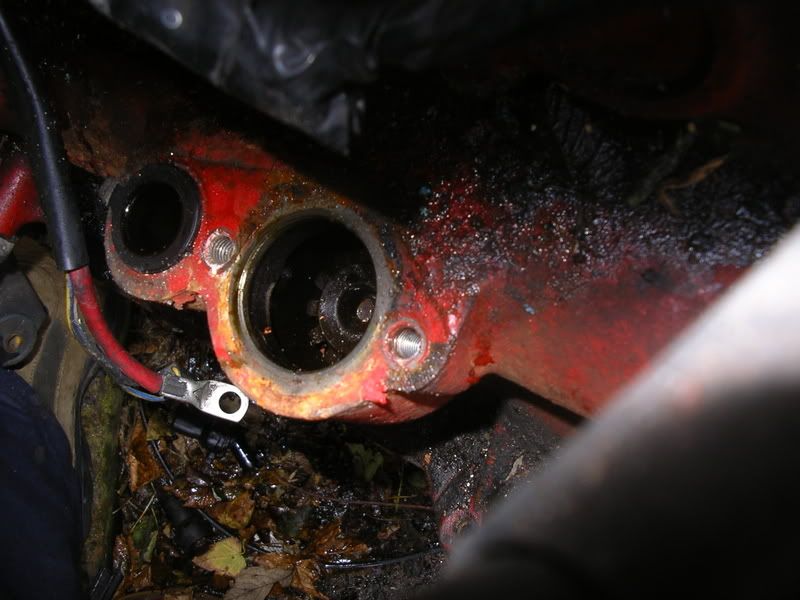 If it has the drive you will see a gear drive instead. So assuming you need to swap shafts here is how to go about it:
Starting with the replacement engine you need to remove the intermediate shaft, the procedure is as follows:
First you will need to remove the breather box at the back of the engine. In this case we lifted the metering unit to one side but it might be easier to remove it: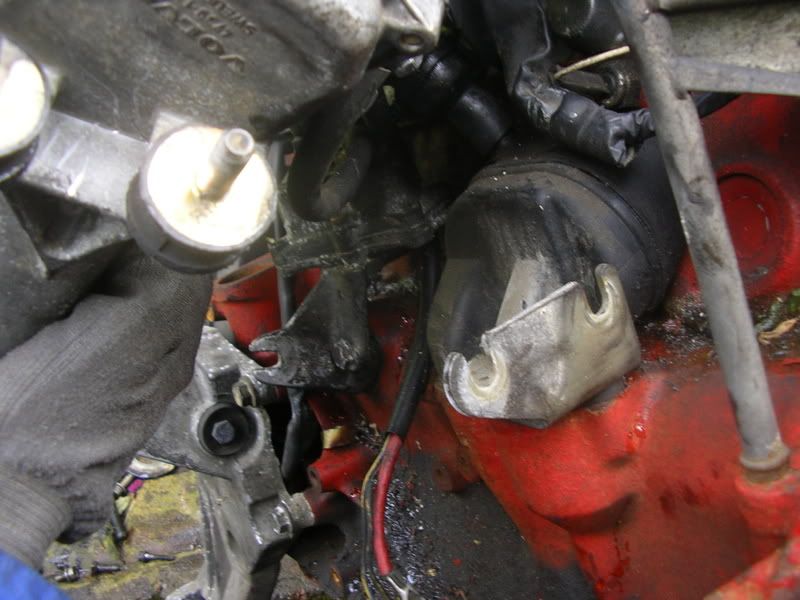 You will now be able to see a cog drive down the hole. This needs pulling up through the hole using thin nosed pliers. If you are unable to remove it this way you will have to remove the sump and push it up from below.
It is now necessary to get the shaft free for removal. The belt will need removing and the bottom pulley removing: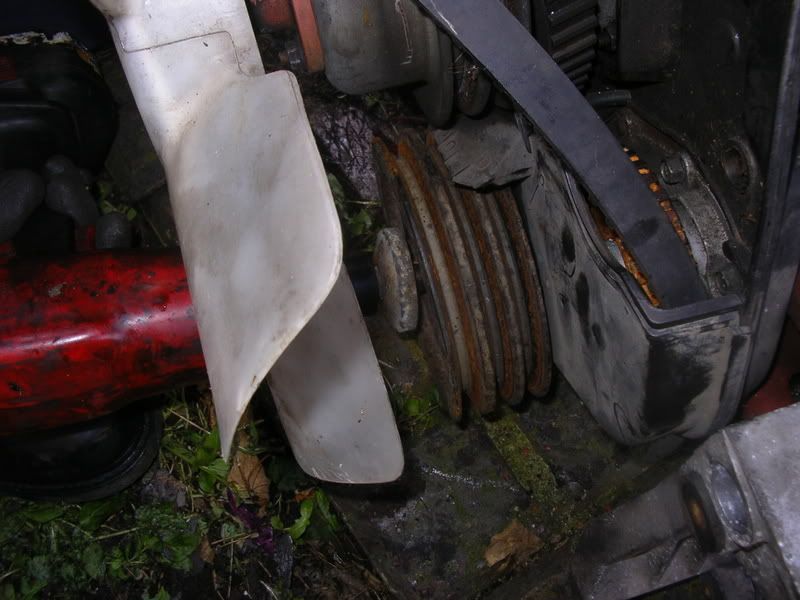 The pulley on the intermediate shaft now needs removing: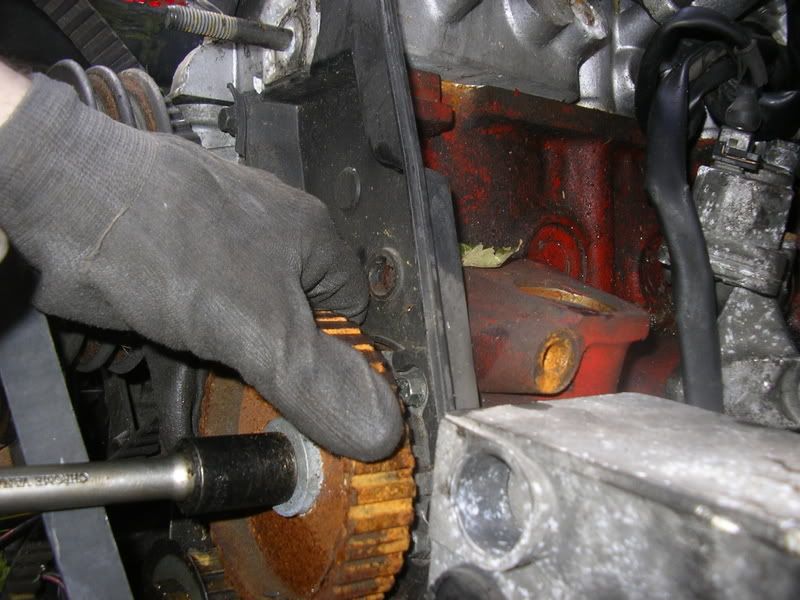 The bottom plate for the two shafts which houses the oil seals now needs removing (new gasket and seals will be needed) by undoing the M6 bolts round the outside and don't forget the two through the sump pan. The plate is located on two dowels and is often tight. Some WD40 on these may help.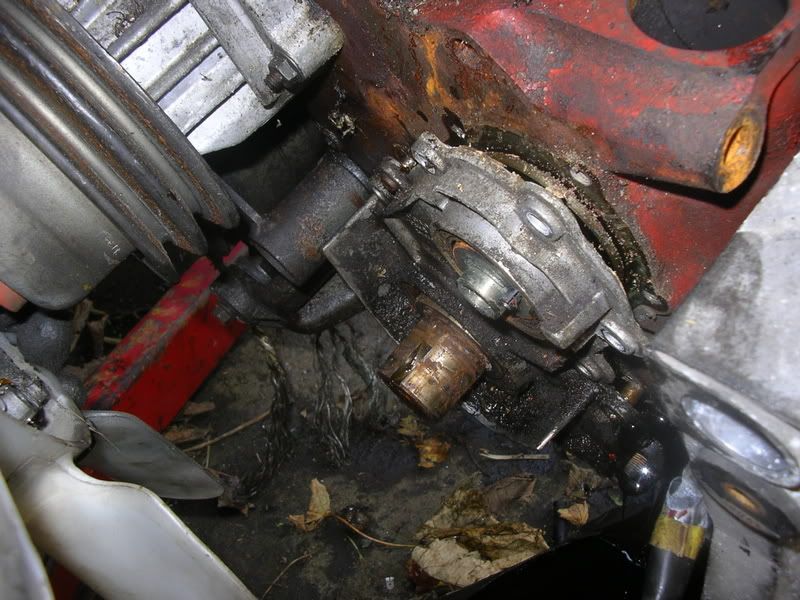 The shaft can now be pulled out: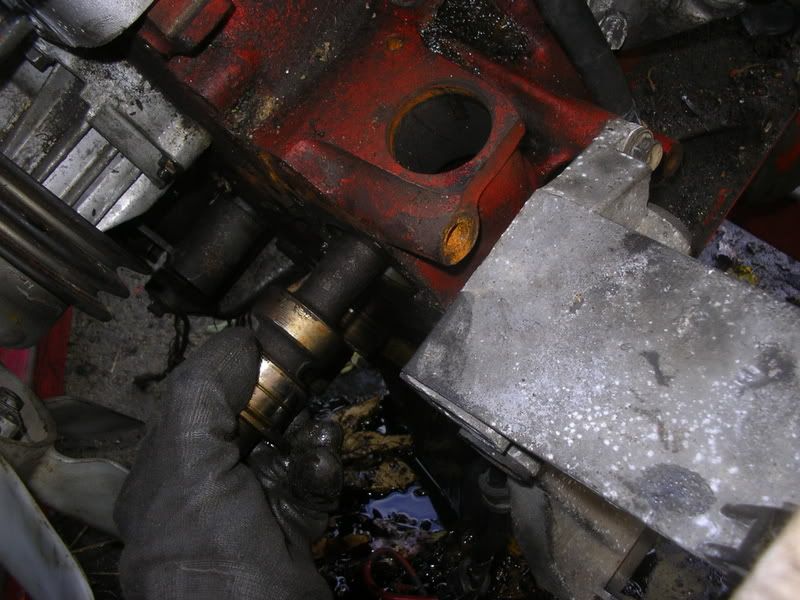 Now do the same with your 240 engine but remember to remove the dizzy first.

As the saying goes refitting is the reverse of dismantling. Put the 240 shaft back into your replacement engine and drop the oil pump drive down and turn the shaft till the drive drops down and engages the oil pump. Refit the front plate (new seals and gasket) and then refit pulleys and belts. Finally drop your dizzy back in making sure all the marks are set up correctly as per spec.

Mike